Oh my gosh I feel like the luckiest girl ever! I just stopped by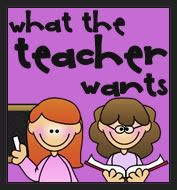 to see what was new, and saw that they chose their winners for their MEGA Halloween giveaway!
And whose name should appear as one of the winners??? MINE! I'm so excited! Those girls have some amazing skill at designing units and now I have not 1, not 2, but THREE units from them!
That's a lot of exclamation points...can you tell I'm excited?? :)
If you'd like to own these here are some links to the ladies TPT stores!
Natalie's Halloween Writing Unit
Lesson Plan SOS's Halloween Unit!
Rachelle's Halloween Unit!
Can't wait to get down to planning for next month! It's going to be so fun!